Tab Filter
Filter your tabs by your keyword and website. Focus on what you need.
Tab Collections
Save your tabs into collections. You can create multiple collections and filter them by your keyword.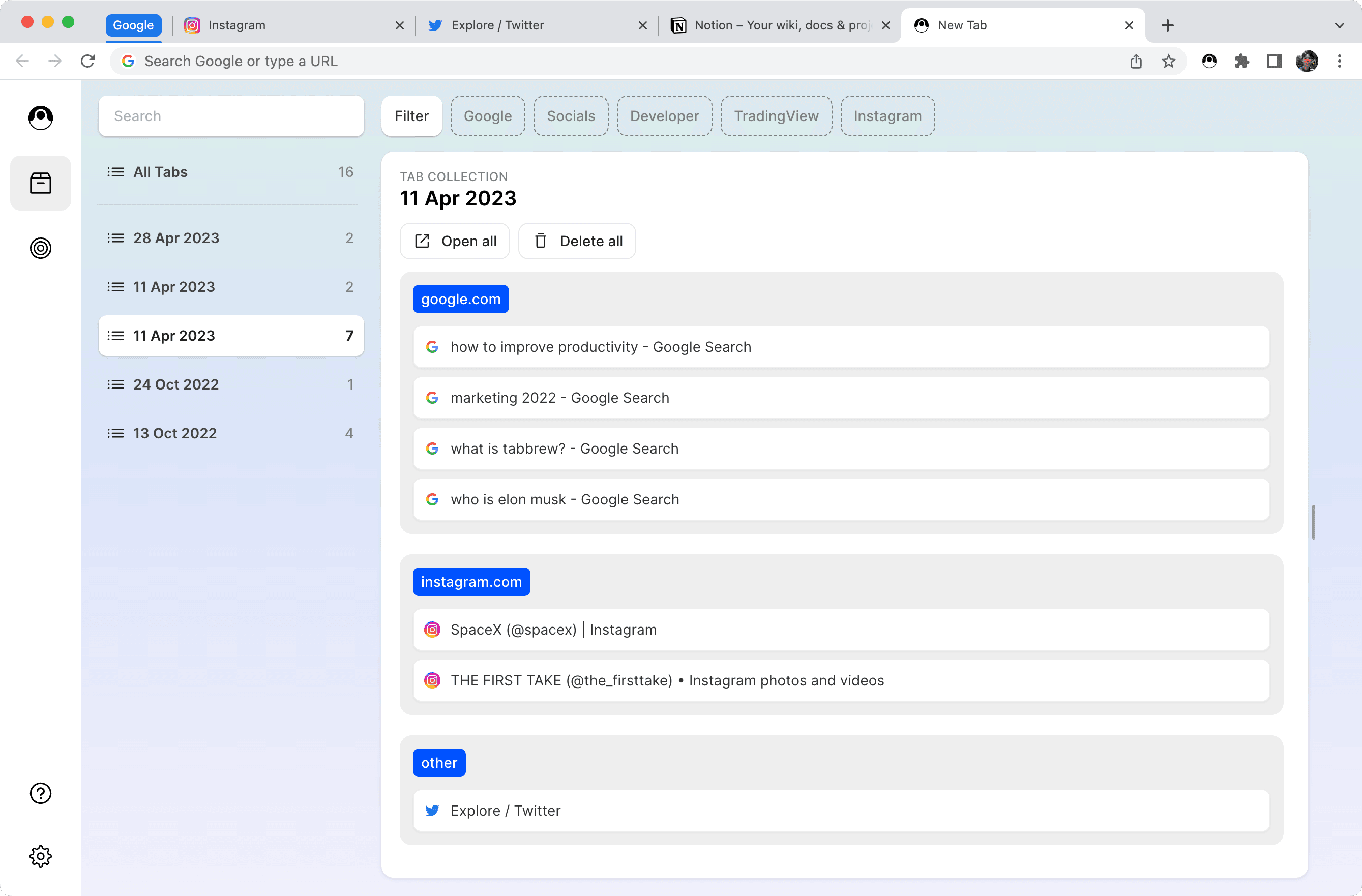 Tab Space
Manage your tabs in a space. You can create multiple spaces and switch between them.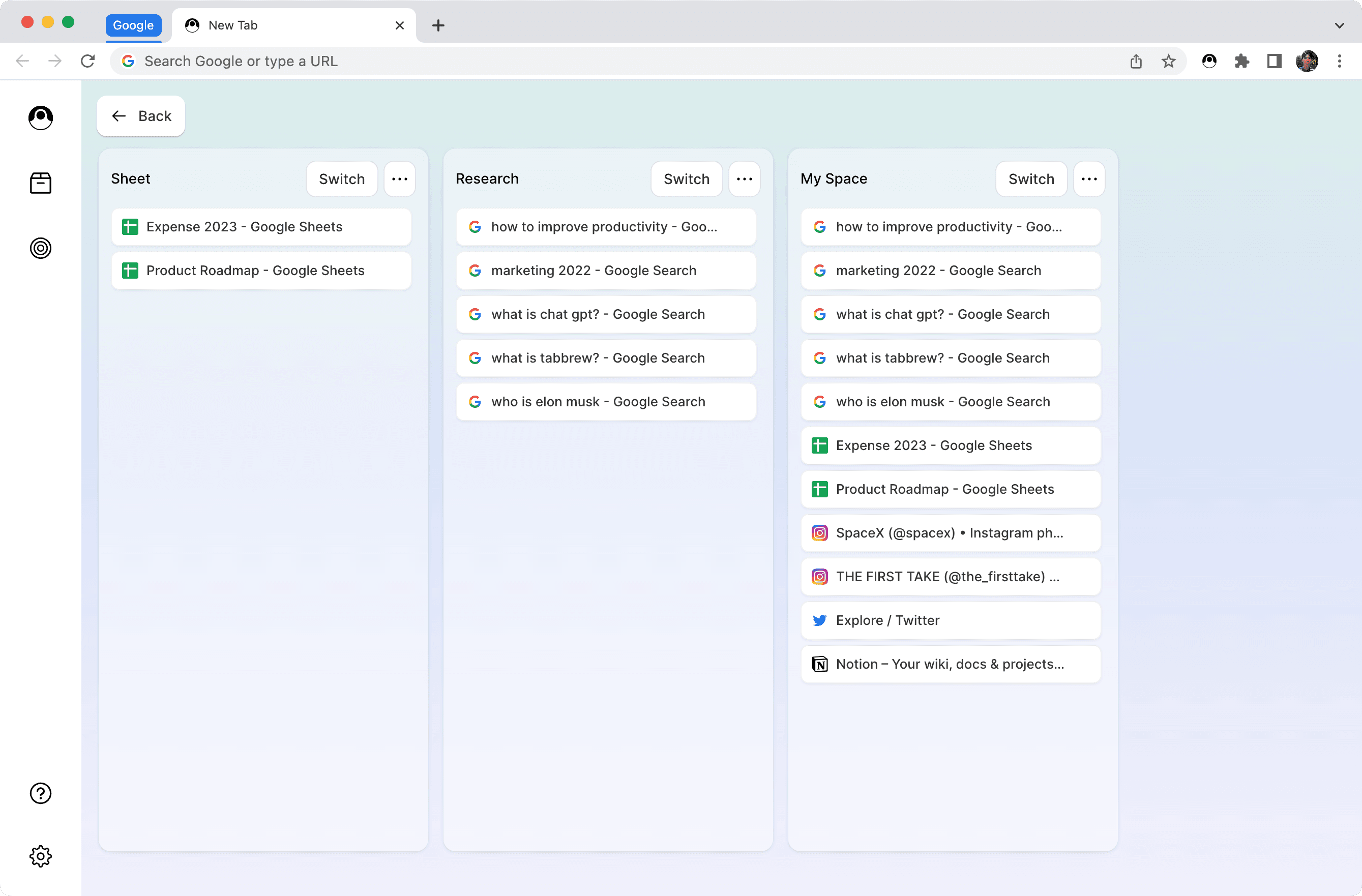 Daily To Do
Create your daily to do list. You can add your to do list and check them when you finish.